Sustainability Case Studies
Techbuyer works with a variety of charities, community partnerships and research organisations in order to support great causes and further the circular economy. Find out more about some of these projects and partnerships below.

The Power of Energy Champions!
Techbuyer has pledged to be net zero by 2030 across Scope 1, 2 and 3. With carbon capture being in its infancy, energy efficiency is critical in reducing our emissions to the absolute so that offset and carbon capture play as small a part as possible.
Circular Economy in the Data Centre Industry

The CEDaCI Project
The IT industry is responsible for a staggering amount of e-waste. Techbuyer helps to reduce this by extending the life of quality IT equipment. However, there are a number of barriers to be overcome in the technology sector to make circularity common practice. To address this, we became an associate partner of the CEDaCI project.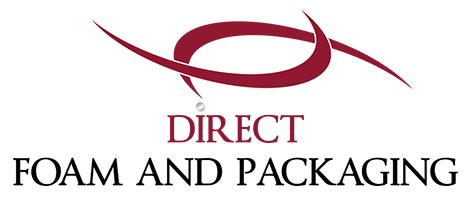 Making Sustainable Packaging

Direct Foam and Packaging
As a refurbishment specialist and contributor to the circular economy, we want our packaging to be as sustainable as the rest of our business. Direct Foam and Packaging worked closely with our Goods In department to create a new form of server foam that is manufactured from recycled plastic waste.
Providing a Digital Education

IT Schools Africa
Just because hardware is no longer useful for businesses does not mean it is no longer useful at all. We're working with IT Schools Africa to promote the circular economy by distributing equipment to students across Kenya, Malawi, Zambia and Zimbabwe.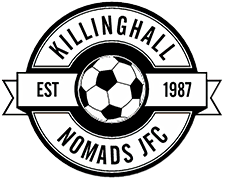 Accessible Sport for Everyone

Killinghall Nomads
The Killinghall Nomads Sportability team provides quality football training and matches for young people with additional needs. After helping the club through a difficult time, we produced a video to raise awareness of the sports group and encourage new members to join.
Turning Trash into Treasure

The Cone Exchange
The Cone Exchange is a community project based in Harrogate that turns materials that would otherwise go to landfill into quality crafts and decorations. The project provides quality work experience for young people, educates people about environmental responsibility, and works alongside 200 schools and charities in Yorkshire. We began donating materials to the team in January 2019.

Sponsorship of the Harrogate Climate Action Festival
The first-ever Harrogate Climate Action festival was launched in October 2021 by the Harrogate District Climate Change Coalition (HDCCC). This festival worked to raise awareness about how our local community can help and is helping to combat climate change and become more sustainable. We sponsored the festival and helped spread awareness in terms of sustainability around technology. 
Published October 2021
Donating Hardware to Harrogate Hospital Radio
Supporting our local community is incredibly important to us. So, when a long-term customer reached out to us with a request for Harrogate Hospital Radio where he now manages the IT, we were more than happy to help. Harrogate Hospital Radio is a charity that provides entertainment for patients and staff in the hospital and surrounding area. What really sets it apart is the personal service it provides, which has been vital during the pandemic when patients have been separated from their friends and family.
Published March 2022