We are incredibly proud of how far Techbuyer has come as a business since its birth in 2005. During this time, we have been awarded, nominated, and shortlisted for a number of incredible awards that have fuelled our desire to grow and develop as a business, and ultimately act upon our company values.
The awards we have received cover a range of topics, including sustainability and the circular economy, as well as more business centred achievements, such as international trade. We would also like to celebrate our other key achievements and thank the entire Techbuyer team for helping us get to where we are today.
Stevie Awards for Company of the Year
September 2021 saw Techbuyer take home a Gold Stevie Award for Company of The Year at the International Business Awards. These global awards aim to celebrate business success across all sectors and company sizes. It was an honour to be awarded this achievement amongst some massive names in the business world.
Queens Awards for International Trade
The Queens Award for Enterprise for International Trade was awarded to Techbuyer in April 2020.
However, due to the pandemic, this award wasn't accepted until mid-way through 2021. The award was presented to us by the Lord-Lieutenant Mrs Jo Ropner, representative of the Queen. The Queen's Award was a turning point for Techbuyer in terms of awards and business recognition as it granted us the confidence to expand into other awards and press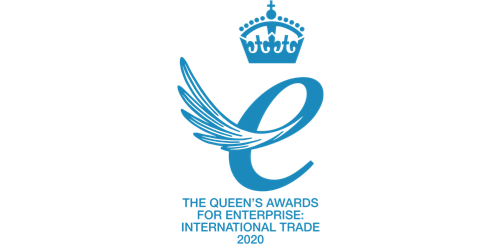 IEMA Awards for Circular Economy Business of the Year
In September 2020, Techbuyer won the Circular Economy Business of the Year at the IEMA Sustainability Awards. Sustainability and economic circularity are both at the core of our business and so this award was a great achievement for our business values and messaging.
World IT Awards (Globee Awards) for Chief Technology Officer of the Year
Our IT director, Rich Kenny, won a Globee Award for Chief Technology Officer of the Year! Rich is an essential member of our team and facilities our technological, as well as sustainable, growth as a business. Rich plays an intrinsic part in the research we undertake as a company and the implication of this research into our business practices and messaging.
UK IT Industry Awards for Sustainable Organisation of the Year
2021 saw us attend the UK IT Industry Awards and we were delighted to come away with a win in our category, Sustainable Organisation of the Year! The judges stated that they were impressed with our commitment to a sustainable future for IT. Our sister company, Interact also took home the UK Innovation and Entrepreneurship Award. 
Nominations, Commendations and Recognitions:
Highly commended at the CRN Tech Awards
The CRN Tech Awards final took place virtually in 2021 and included some big names within the tech industry, including HP. Techbuyer was highly commended in the Best Circular Economy Company category and Interact was shortlisted for Sustainable IT project of the year. Although neither company took home a win at this event, to be shortlisted amongst some huge names within the IT sector was an amazing achievement.
Business Green Leaders Awards for Sustainability Executive of the Year
Our Sustainability Lead, Astrid Wynne was highly commended for Sustainability Executive of the Year. Astrid works incredibly hard to promote sustainability within the IT industry as well as aiding the push of our own company towards a more sustainable future. Techbuyer was also shortlisted for Sustainability team of the year, for which we have our Sustainability Committee to thank!
Sunday Times HSBC International Track 200 League Table
We were ecstatic to found ourselves on the Sunday Times HSBC International Track 200 League Table for 2021, placing 187th! This table identifies the 200 fastest growing companies and so it was a great achievement to earn a place amongst other growing companies in our country. This is the 2nd time we have been placed on the table and we aim to continue growing our team and facilities in the future.