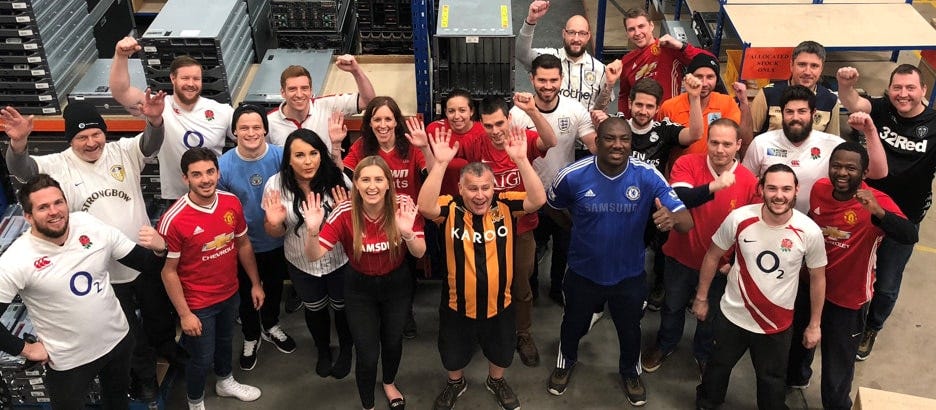 Last week the UK Techbuyer team donned their best kit for Football Shirt Friday! We were raising money for our local charity St Michael's Hospice, who work tirelessly to improve the lives of those affected by terminal illness.
Rob Wore 25 Shirts!
Our director, Anna, promised to donate £5 for each shirt worn by the person wearing the most. Rob Everall from Goods In pushed it to the max coming to work in an impressive 25 football shirts – well done Rob. So that's a huge £125 for St Michael's Hospice!
Much like our HP ProLiant DL585 server, Rob is going to need at least 4 fans to stop him overheating…
Paired with the generous contributions of the rest of the team, we managed to raise a total of £225!
Techbuyer continue to have charity at the heart of the company culture and enjoy supporting a number of life changing causes. Learn more by visiting our charity page.