Fast and reliable access to new IT hardware has been a major issue throughout the pandemic. This has resulted in significant shifts in the way professionals think about, purchase, and consume their IT. I believe that these changes are here to stay, and that they will enable a more sustainable approach to the way we supply, use, and return technology going forwards.
As our team helps businesses across the world to maximize their IT budgets, I wanted to take the time to reflect on the biggest changes we have witnessed in the market, and how we have adapted to them as a business.
Flexible IT Solutions
When workers left the office, IT suppliers experienced a surge in demand for laptops, desktops, servers and spare parts. These flexible solutions have been essential for keeping businesses running as smoothly as possible. What's more, remote working isn't going to disappear anytime soon. According to Spicework Ziff Davis' report, 50% of businesses are looking to continue flexible working after the pandemic, and most are planning to buy more tech to future proof their businesses.
To meet this demand, Techbuyer began refurbishing laptops. When businesses began returning to the workplace, we upgraded, refurbished or replaced these short-term IT solutions in line with our clients' specific IT requirements.
We also introduced an IT Rentals service shortly after lockdown was announced. This enabled our customers to receive the same new and refurbished IT hardware, without the upfront costs. There are a range of flexible leasing contracts and payment schedules available, whether IT hardware is needed for a month or a year.
Upgrading, not replacing
When faced with distribution issues, it has made consumers think twice about which devices need to be replaced, and which could be upgraded. As a company which invests in reusing, refurbishing and upgrading IT equipment wherever possible, this is a change in the market which we have welcomed.
An easy way to increase data center performance is with component level upgrades (RAM, HDDs, CPUs), which increase capacity and speed at a much lower cost than replacing the whole system. This is also the case for laptops; SSDs and RAM upgrades are ideal for maintaining remote working devices.
Something many people find shocking is that despite being useful for 6 to 7 years, the average laptop is discarded after 3 years; when they could easily be upgraded to extend the life cycle and save on costs. This is a statistic that refurbishment specialists like Techbuyer are working to change.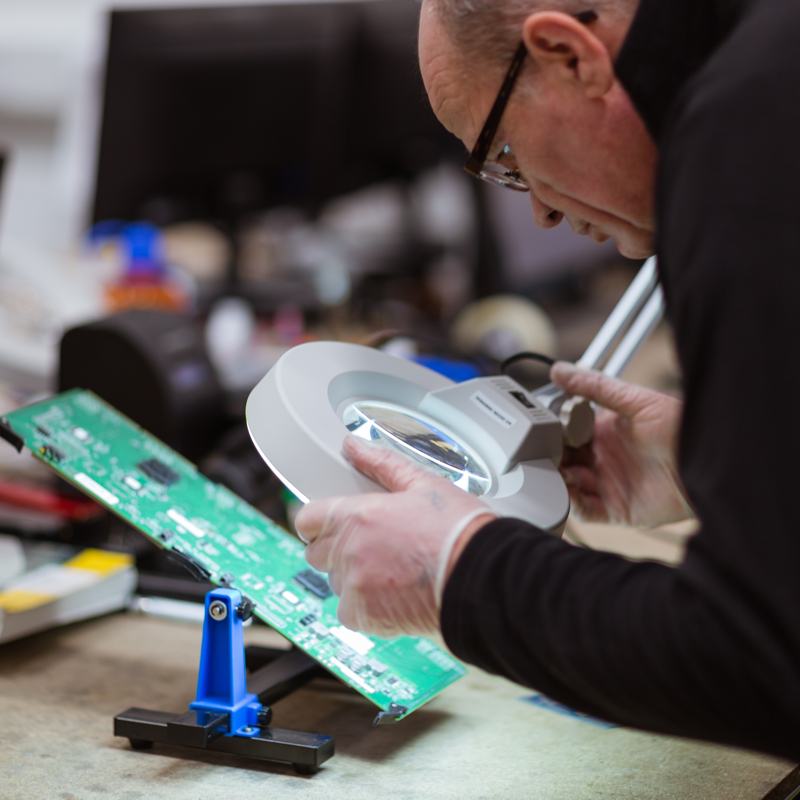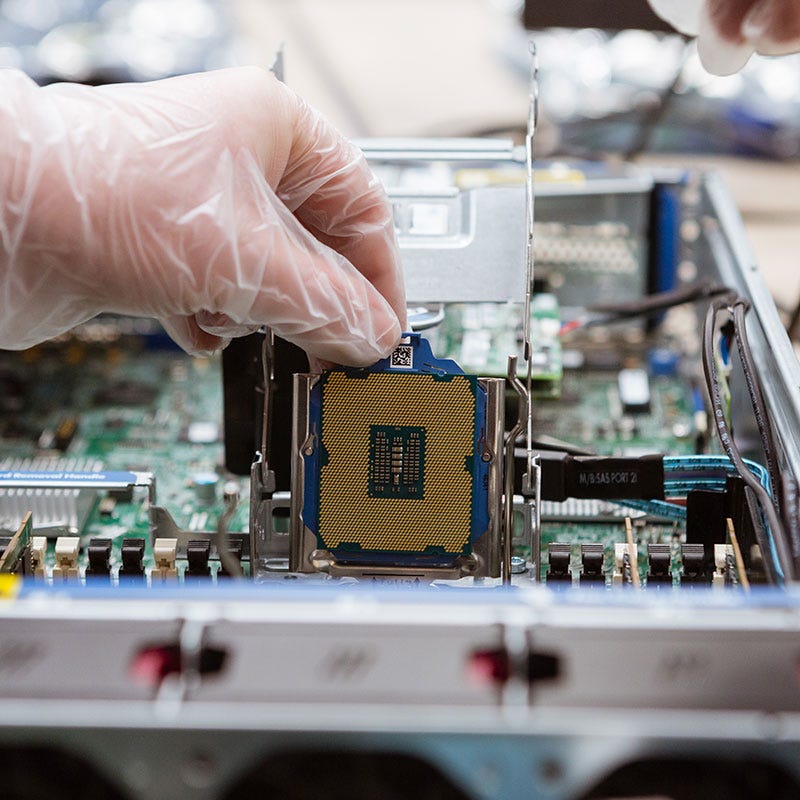 Immediate and Local Stock
At the beginning of the pandemic, many large manufacturers and factories suspended work due to safety concerns. As a result, businesses faced a higher demand for new IT hardware, but fewer sources to supply it.
In response, many consumers turned to suppliers like Techbuyer. With immediately available and extensive stock, any downtime is dealt with immediately, and clients can also experience more reliable supply chains. A wide variety of brands and IT equipment in stock also means that clients can benefit from unbiased recommendations and a selection of compatible options to choose from.
There are also impressive cost savings when buying refurbished or third party systems & parts – which everybody likes!
Refurbished is coming out on top
Traditionally, new IT hardware has always been the first choice for businesses. However, when facing long delays for essential IT equipment, many professionals turned to refurbished. Exciting work is being done across industries to show that rather than being a short term solution, refurbished and remanufactured products provide a great number of benefits.
Firstly, performance of refurbished IT hardware is proven to be as good as new, as demonstrated by our team's industry-leading benchmark testing results. There are also legacy and discontinued generations up for grabs which are no longer available through traditional OEM channels. This is ideal when upgrading existing IT systems or finding replacement components.
When you buy from a quality refurbishment specialist, you can have complete piece of mind thanks to extensive warranties and rigorous testing procedures which are equal to, or exceed, that of the OEMs. At Techbuyer, we provide a three year warranty with every product, and all products go through our 25-point recertification process in our secure facilities. This is a benefit which many of our new clients are surprised to learn about.
To get a better idea of customer behaviour during the pandemic, my colleagues recently sent out a refurbishment survey to customers who bought from us for the first time during Covid-19. The results were interesting – 95% of the respondents who bought from us during the pandemic chose refurbished IT equipment, and 92% of these customers would very confidently buy refurbished again. The survey also found that stock availability was of the highest importance to these customers, as I mentioned above.
More about us
At Techbuyer, we provide a wide range of IT solutions including server, storage and networking equipment, PCs, workstations and laptops, at industry-leading prices. With four engineering facilities in the US, UK, France and Australia, we have over 225,000 IT parts in stock, which has enabled us to maintain our usual fast turnarounds throughout Covid-19.
We specialize in buying, selling and refurbishing IT equipment, and can manage the entire lifecycle of our clients' IT hardware. This means whenever repairs, replacements, upgrades or end of life solutions are needed, we can carry these out in a cost-effective, sustainable and secure way.
Take a look at our IT equipment here, or get in touch with our five-star rated team to start your IT journey with us today.