Remanufacturing Industries Council (RIC)
Spreading the word about quality remanufacturing
"The most exciting thing about remanufactured is that there are so many quality solutions out there, ready and waiting to be found".
MICHELLE HAYES, BUSINESS MANAGER, RIC
Remanufacturing and reusing equipment is the best way to reduce waste, maximize budgets and keep resources in use for longer. As a business that specializes in buying, refurbishing and selling IT equipment, we are a strong advocate for the remanufacturing sector and have been talking about benefits for over a decade.
To further this conversation, we began working with the RIC. This is a strategic alliance which furthers the remanufacturing industry by bringing together a wide range of sectors, publishing industry news, and pushing for law changes such as new benchmarks for remanufacturing standards.
One of the biggest barriers preventing remanufacturing from becoming mainstream is a lack of awareness. This is something we have found in the IT industry, even though refurbished equipment provides the exact same performance as new.
The RIC educates businesses about remanufacturing and tackles misconceptions by sharing exciting news and research, and with global celebrations like Global Reman Day. In 2020, Techbuyer hosted a Global Reman Day webinar about our exciting research with University of East London, which proves that that refurbished servers provide the exact same performance as new and that older machines can outperform the latest if configured correctly . This was a great way to demonstrate the reliability of remanufactured technology and educate other sectors.
In May 2020, the RIC campaigned to add remanufacturing codes to the North American Classification System (NAICS). This would allow the US government to gather data on the size of the remanufacturing industry, portray its significance, and encourage organizations to choose remanufactured devices. Techbuyer submitted a letter of support to the US government in favour of this campaign.
"Reusing means giving equipment another opportunity to live. This prevents the creation of harmful waste and ensures we get the most out of our current resources."

MICHELLE HAYES, BUSINESS MANAGER, RIC
Benefits of this Collaboration
Between 69% and 85% less energy is used when remanufacturing devices, in comparison to using equipment once and throwing it away. Remanufacturing also involves as much as 99% less greenhouse gas emissions in relevant sectors, maximizes company budgets and generates sustainable jobs. These are just some of the benefits of choosing quality remanufactured products.
By pairing up with the RIC, we are joining a community of multi-sector businesses also looking to further the remanufacturing industry, push for policy changes and keep materials in use for longer. Techbuyer is an active member which is on hand to provide detailed insight into the data centre sector whenever needed.
By contributing to RIC's projects, we can also contribute to Goal 12 – Quality Consumption and Production – of the UN Global Goals. In particular, we're aiming to promote sustainable technology to 2,000 organizations by 2025.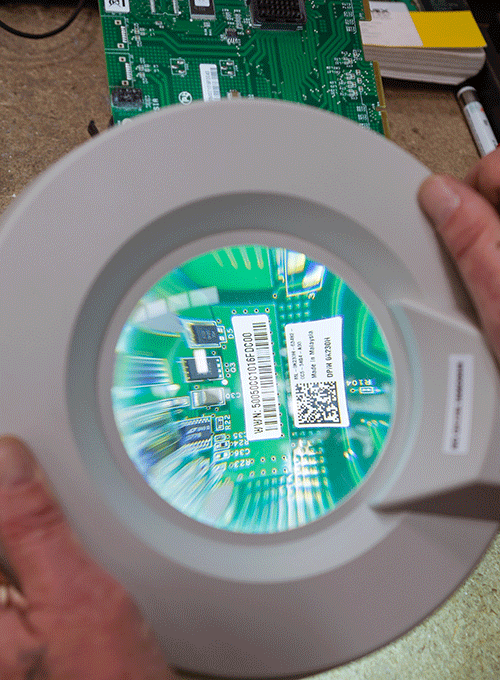 Refurbished servers provide the exact same performance as new
Between 69% and 85% less energy is used when remanufacturing devices, in comparison to using equipment once and throwing it away