Nebinger Elementary School Case Study
Providing access to digital progams for an Autistic support group
"The students love the ability to complete their assignments in class".
NEBINGER ELEMENTARY SCHOOL
Helping the local community has always been a priority at Techbuyer. In particular, we're passionate about helping education thrive and providing resources to accelerate learning and overall school experiences, and when Anna came across the opportunity to provide a local school in Philadelphia with the tools they needed to improve learning for an Autistic Support class, Techbuyer jumped at the chance to support.
In 2019, Nebinger Elementary School teacher, Ms. Jacquelyn Mengel, appealed for laptops to enhance her student's learning.

Teaching Autistic Support to grades 6-8, Ms. Mengel found that her students were unable to access digital programs that would boost their education further.

Nearly all students from were from low-income households, and budget cuts meant that the school could not afford to purchase the IT equipment that would improve the children's understanding of literacy and math concepts.

Determined to help her student's progress and utilize the programs provided by the School District, Ms. Mengel turned to the local community to seek laptops for her classroom.
Having come across the appeal, Anna turned to the advice of colleagues to seek specification and design recommendations for the equipment that would work best in a classroom environment.

And that verified advice was to opt for Chromebooks that are more resistant to wear and tear. Techbuyer donated 10 of these laptops to Nebinger.
"We thank you from the bottom of our hearts for helping our students."

NEBINGER ELEMENTARY SCHOOL
Benefits of this Collaboration
Ms. Mengel expressed that this additional equipment donated to the students with disabilities allows them to feel included within the school environment. They now benefit from additional practice of their literary and math skills, as well as having access to educational videos, utilizing teaching in the classroom.

Ms. Mengel said 'I am now able to have all my students work on various intervention programs like IREADY for reading and math, ReadWorks and Prodigy. We have also commenced research projects and are able to look up historical information, for example researching Women in History. The students can complete reports and love the ability to complete their assignments as a class. We thank you from the bottom of our hearts for helping our students.'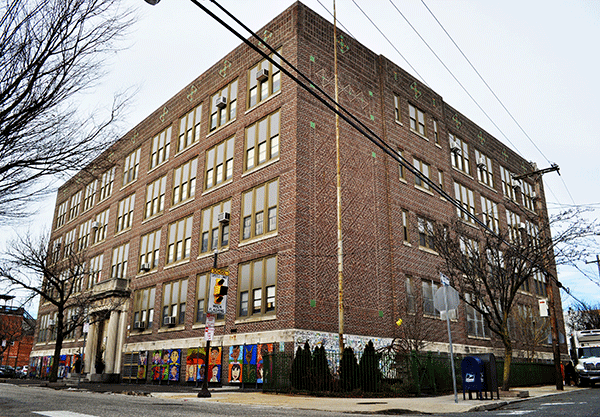 Allowing students with disabilities to feel included within the school environment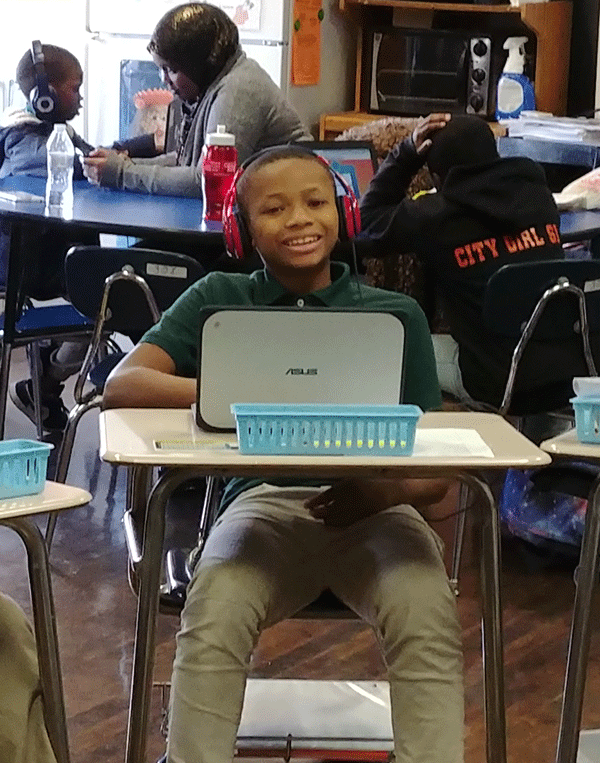 Budget cuts meant that the school could not afford to purchase the IT equipment