Following our announcement that we are supporting the UN Global Goals, we were listed on the Support the Goals website and immediately received 3 out of 4 stars! This indicates that we have publicly shared our detailed plans, commitments and actions to support the Global Goals. The next step is to publicly share our progress, for instance by achieving our nine targets.
Goal 12 – Responsible Consumption and Production – was an obvious choice for us since it is at the core of our business. As a result, we have set the target to divert 5,00,000 kilos of technology from landfill by 2025. We are also passionate about taking responsibility for our packaging waste. For instance, our UK office regularly donates polystyrene foam and other packaging that cannot be recycled to the Cone Exchange, which is a community project that turns unwanted materials into quality craft materials and decorations. As part of this dedication, we are going to donate 150 cubic metres of waste by 2025 to be used as a resource.
We also regularly donate quality IT equipment to educational charities, including IT Schools Africa, which supplies IT equipment to four different countries in Africa and educates children about how to use technology. This commitment to improving the education of others and donating quality technology also falls under our targets for Goal 4.
Goal 4 – ensuring inclusive, quality education and promoting lifelong learning opportunities – was another easy choice for us here at Techbuyer, as the public sector is a significant aspect of our business. Techbuyer works with a variety of schools and colleges, providing quality new and refurbished IT equipment and carrying out large-scale projects, and saving money within the public sector. In light of this, we aim to donate 100,000 kilos of technology to education bodies across the world in the next 5 years.
Educating others about the benefits of refurbishing and reusing data center equipment is also a key part of our business, whether that is taking part in panel discussions at events, contributing to roundtable series in leading education publications, or collaborating with colleges to discuss circular practices within the IT industry. As part of our commitment to the Global Goals, we are also going to create digital learning resources for young people about sustainable technology practices.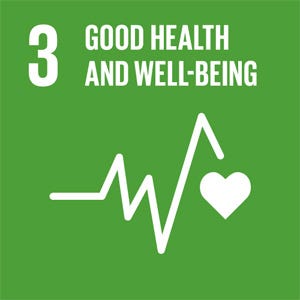 Our final targets are for Goal 3 – ensuring healthy lives and promoting well-being for all. This involves donating to charity, helping the health sector by saving them money, and keeping employees healthy whilst we do it. To this effect, we are going to log every run, cycle and walk that raises money for charity to achieve 15,000 active hours by 2025. Considering that our office is full of runners, cyclists, gym enthusiasts, footballers, martial arts competitors and rugby players, this shouldn't be too difficult!
We also aim to enable £3.5 million savings for healthcare organizations by 2025, which will be achieved by continuing to sell quality technology to health organization hospitals, and to donate 25 new health and well-being charities.
---
Techbuyer is a global specialist in the buying, selling and refurbishing of data center equipment. With seven locations worldwide, we can provide quality IT solutions with three year warranties and secure data erasure to your door with ease. To find out more about our circular practices, you can read about our refurbished servers.