Today is Techbuyer's 15th anniversary! Starting with just two people in Harrogate, UK in 2005, Techbuyer has grown to become a global operation with seven sites across the US, Europe and Asia Pacific and over 170 employees. Along the way there have been many business developments, new services and even a Queen's Award for International Trade, as well as many work parties, new faces and charity events.
To celebrate, we brought together the longest standing members of the team to ask about their favourite memories and changes from over the years. For our amusement, they also supplied some old photos!
So... 15 years! Have they flown by??
Kevin Towers, Techbuyer CEO.
Start date: March 2005.
"Yes!" says Kevin Towers. "Although a lot has happened as well… As a team we have overcome many challenges and obstacles, as well as sharing some great successes & funny moments. Also, looking back at pictures, I look very different now to 2005 - a lot less hair for one thing! So it must've been a long time!"
Below is a photo of Kevin aged 15 with a Philadelphia Phillies baseball cap, with no idea he'd end up there!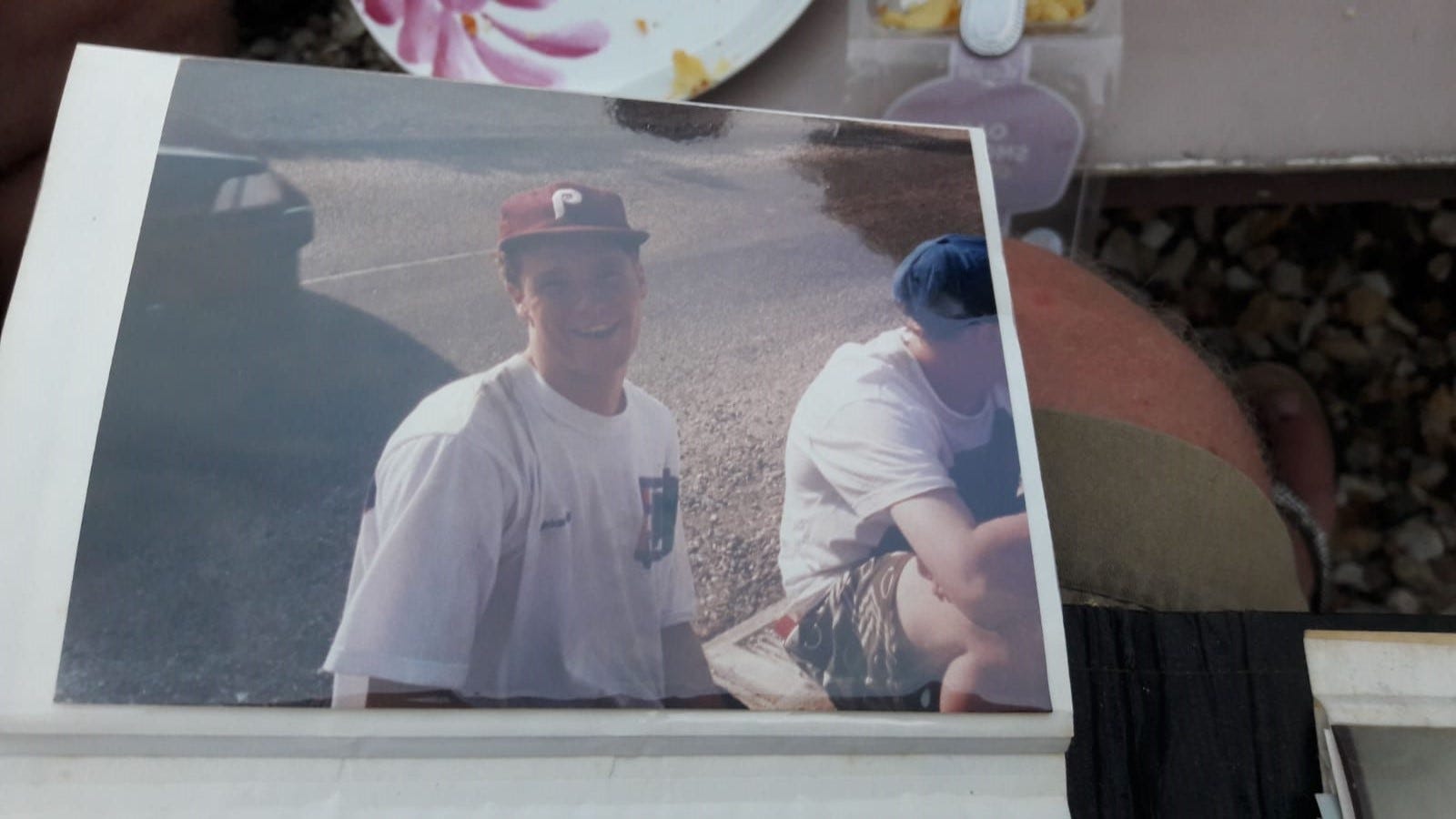 What is it about Techbuyer that you are you most proud of?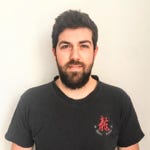 Dom Cottrill, UK Business Development Manager
Start date: July 2013.
"It's easy to overlook something that can look 'simple' like teamwork," says Dominic Cottrill. "But teamwork is not simple to do well and it's a huge part of why we've been so successful. People have done and still are putting in so much effort, time and skill into building the Techbuyer team from humble beginnings into a global success, still expanding 15 years on! I think it's a great achievement for everyone involved!"
Anna Towers, Director
Start date: March 2007, as the 2nd employee to join and develop Techbuyer.
Dom and Anna both spoke about being able to partner with charities and help people who are less fortunate. "Working with so many people that want to offer their own skills and time to make a difference is a real honour. Making it out of the annual Bed Race competition alive each year is always a big achievement, too!"
The easy-going and friendly nature of everyone at Techbuyer also shone through everybody's interviews.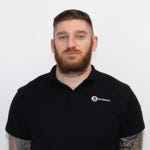 Mick Payne, COO and UK MD
Start date: May 2009, as the 4th employee.
"I like being around passionate people that talk about work like it isn't work," says Mick Payne. "It's always cool when that happens, and it hasn't happened in any other place that I have worked."
Techbuyer's staggering growth over recent years, going from one site in Europe to two sites in the US, a further two sites in Europe, and two sites in Asia Pacific, was also a hot topic.
James Barlow, UK Sales Executive
Start Date: March 2014.
"Just to be able to be a part of Techbuyer's success over the last few years has been amazing," says James Barlow. "There were 17 staff across all departments when I started, and now we have over 170!"
The images below are when we first moved into our current UK warehouse, compared to what it looks like now!

Personal achievements and changes
The hard work and dedication of everybody at Techbuyer over the years has paid off not only in business terms, but with personal achievement and success.
Marcus Lowe, UK Business Development Manager
Start date: December 2007, as the 3rd employee.
Marcus Lowe is a great example of this. Last year, Marcus was nominated in the
30 under 30 program
which recognizes the brightest stars in the IT and technology industry, and names the ones to watch.
A sense of achievement has also been created for employees thanks to our internal training. As a company that sees the potential in people with skills and a 'can do' attitude, rather than solely looking at experience, we ensure our internal training is of the highest standard. This investment in people results in career development opportunities, but also enables satisfaction for those providing the training.
Barry Dykes, UK Goods In Team Leader
Start date: January 2014.
"I like being able to train all the staff I get, and to see their positive attitude when going to the next level," said Barry Dykes. "It's great to see both mine and their hard work pay off".
Josh Kidd, UK Sales Director
Start date: January 2012.
Josh Kidd also says that "I used to find a big order rewarding, however watching someone understand something you have taught them and then put it into practise is much more rewarding."
Chris Pooley, NZ Sales Director
Start date: October 2009, as the 5th employee.
Chris Pooley takes first prize for 'Most Travelled Employee' thanks to his move from Harrogate, UK to Auckland, New Zealand. He says that being involved in this global expansion will always remain a personal best.
"One big change for myself and Anna has been relocating from Harrogate, UK to Philadelphia, USA," says Kevin. "We always enjoyed our visits to meet the Techbuyer US office, and so when the kids (now not kids) got older we decided to go. It was also a point in time where I felt my experience could help develop the US business further."
Anna Towers says, "In short, living here is 'bright lights, big city'!! We are yet to meet a person, sport or meal that we haven't liked."
Favourite memories
I have to admit that this was the question I was most looking forward to asking!
Karen Bloom, UK Accounts Executive
Start Date: May 2014.
Diving straight into the many night out photos, Karen Bloom says, "At the first Techbuyer summer party we had a bucking bronco. Andy Forster, our Group Finance Director tried to get on it, missed completely and fell off the other side before it had even started. It was the funniest thing I had seen in a long time!"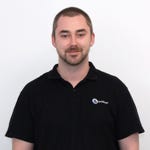 Tom Reid, Group Operations Director
Start date: March 2011.
Andy wasn't the only one – Tom Reid commented that Marcus unsuccessfully rode a Segway on a work trip… or rather the Segway rode over him. Although we are sadly lacking photos of both events, we did manage to find some from the other socials we've hosted over the years.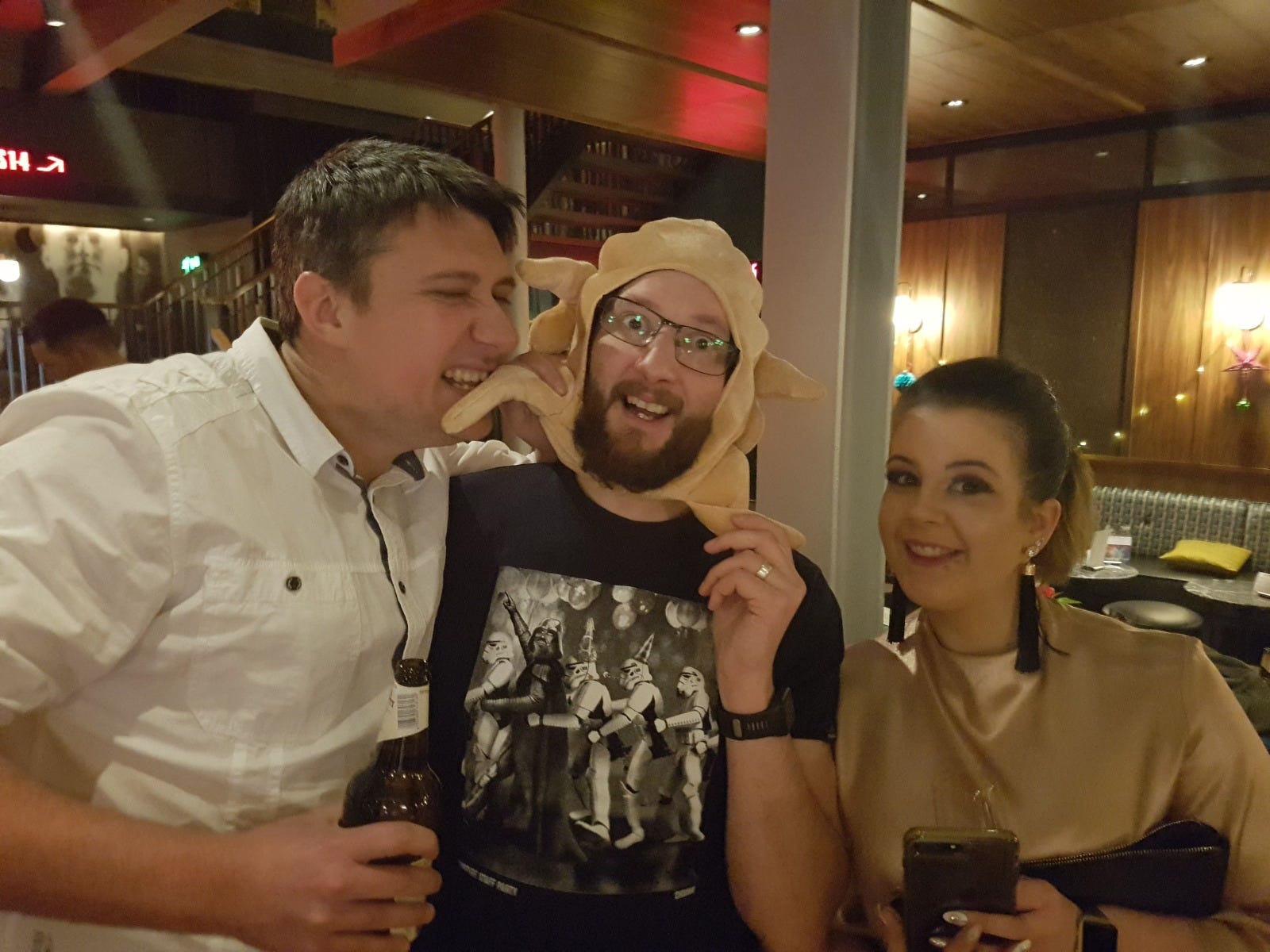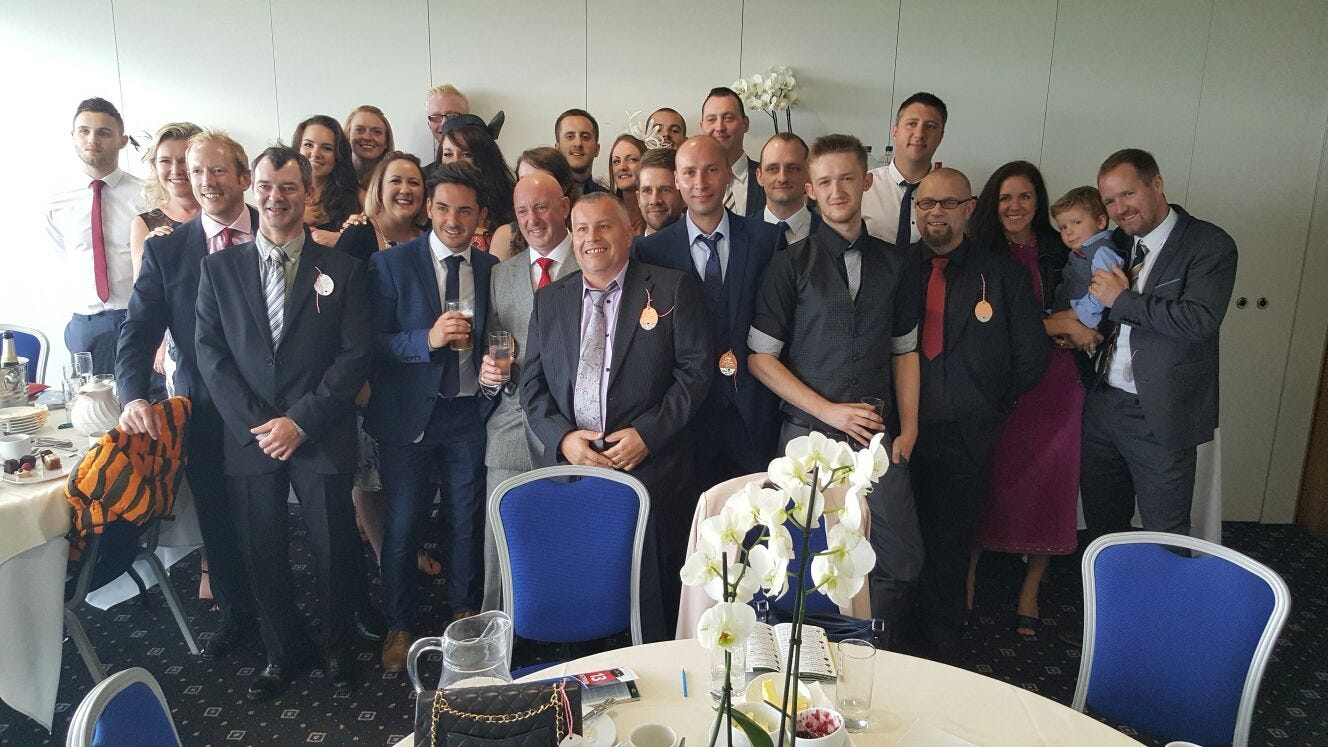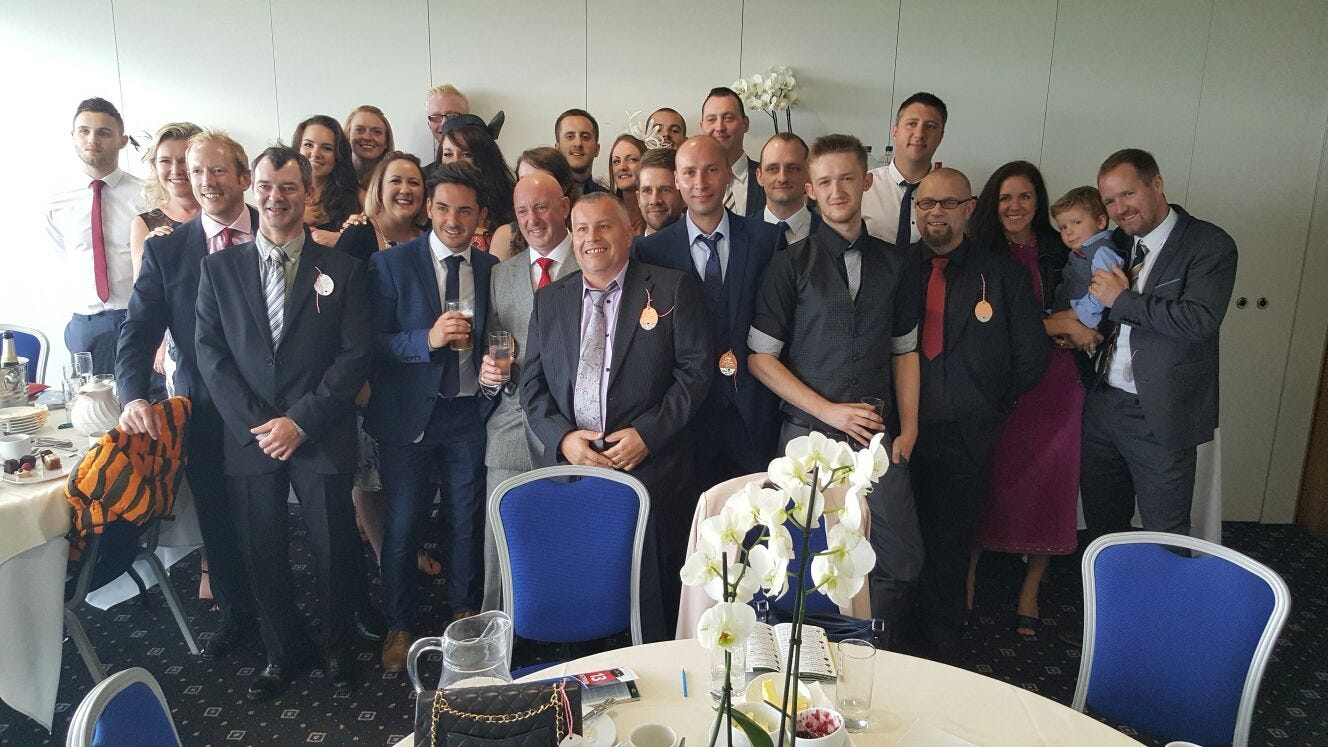 One thing that Techbuyer has always done well is food – whether that's Indulge Fridays with free sandwiches and cake, BBQs in the summer or the party buffets. Chris Pooley described one of his fondest memories of the UK office to us: "There was this one time that I'd forgotten to bring food for the day. Luckily, I'd also forgotten that we'd organised a company to put on a BBQ for us at our UK premises that afternoon – being forgetful was very useful for once!". Sometimes, it's the simple things in life.
Terry Peacock, UK Purchasing Executive
Start date: September 2011.
However, food was not such a dream for Terry Peacock whose bad experience with a hot sauce sandwich was casually brought up by Mick. All they would say is that they've "never seen food do so much damage in a short space of time"… Best not to know the details, I reckon.
Difficult times
Every success has a failure or mishap along the way, which is true within any business.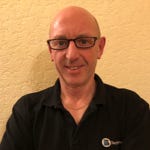 Tez Exley, UK Stock Controller
Start date: January 2014.
When we asked Tez Exley if there have been any hardships, he answered with great wisdom: "There have been many rocks and bumps over the course of the road I'm sure, as is always the case. It's not the fact that they are there, but how you approach those sections and navigate around them that matters most."
Aiden Danson, UK Goods Out Team Leader
Start date: July 2013.
Aiden Danson agreed with this sentiment, saying that "I personally think the most difficult time is what's going on in the world right now. It's great to see that Techbuyer are pulling together to do the best that they can, for the business and for others."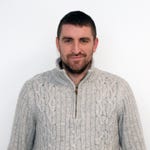 Dan Rice, UK Purchasing Director
Start date: December 2013.
Meanwhile, Dan Rice told us he will reveal all in his autobiography… Take from that what you will.
The future of Techbuyer…
Whilst predicting the future isn't one of our specialities, it is fun to think about what we might be saying about the company after another 15 years. Asides from the predictions of working at a desk in the Bahamas, Techbuyer world domination, and data centers on Mars by 2035, I did get a few sensible answers.
"Offering refurbished equipment to customers has certainly become a lot easier," says Mick. "By continuing to provide quality refurbished equipment, we will continue to make sure reusing IT and acting more sustainably becomes even more important." Josh agreed with this, stating that he sees Techbuyer "becoming the leading player in the refurbished market, and our team greatly expanding with so much opportunity to go at."
Once again, nobody summed up Techbuyer quite as well as Tez, and so we will finish with his wise words. "Going from strength to strength, Techbuyer is a dynamic company, always looking for new avenues to explore," he comments. "From Pinnacle Data at Cardale Park, to becoming Techbuyer at Hornbeam Park, then expanding into the USA, Europe and Asia Pacific, who knows where the company will be in the future?"
"Being an older, or more senior, member of the workforce I only have 8 years of my working life left in front of me. I hope to be collecting my 'Gold Rolex' from Mr Towers in person on Thursday 3rd February 2028!! However, the company will be going long after I retire, and I'm interested to see just how big it will become over the next 10 to 15 years."
Here's to the next 15 years of hard work, old and new faces, and exciting new services. Who knows, we just might expand into the Bahamas! Perhaps no data centers on Mars, though.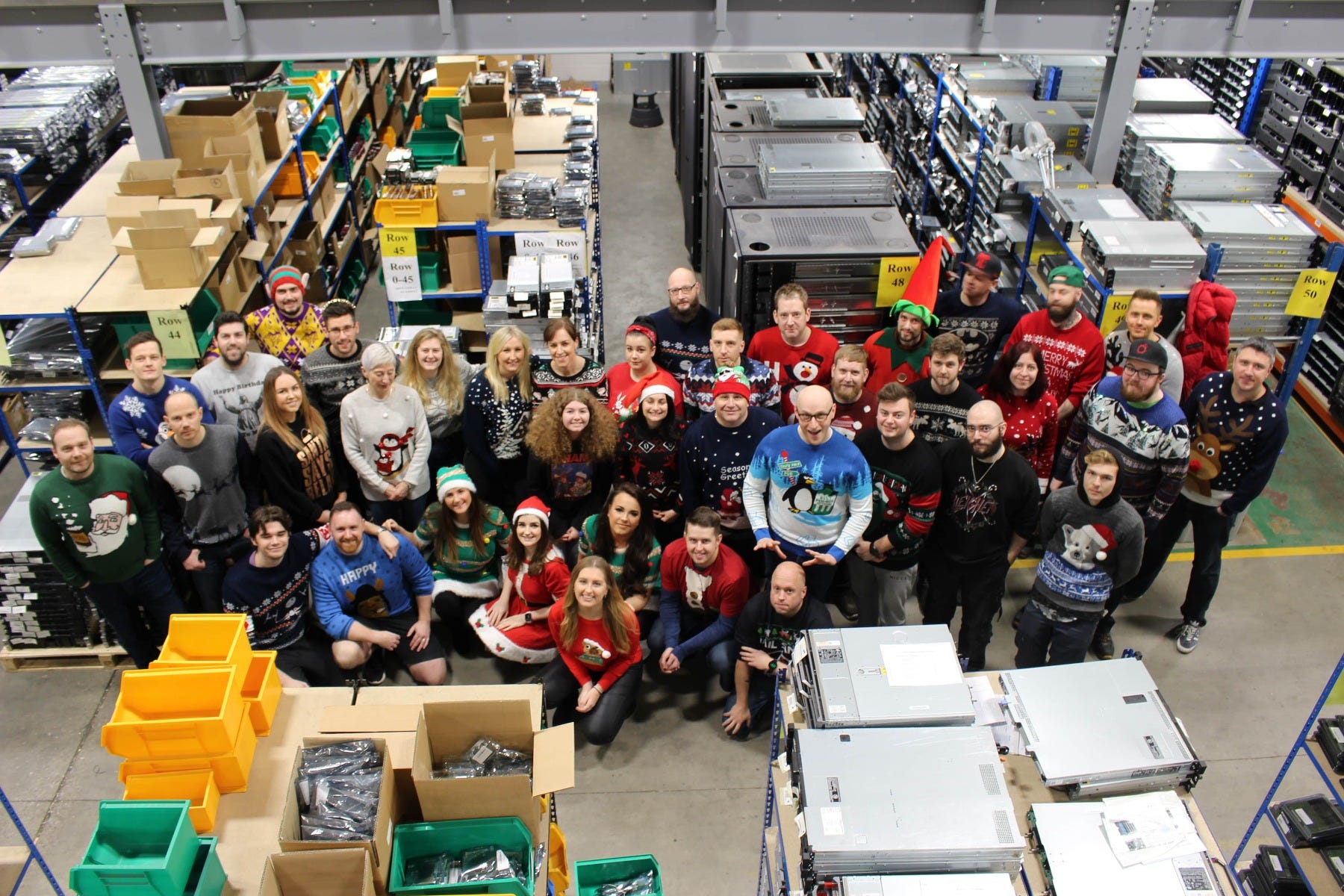 ---
Techbuyer is a global leader in buying, selling and refurbishing data center equipment. We help a variety of businesses, colleges and organzsations to maximize their IT budgets, with a range of quality refurbished, new or third party servers, storage and networking equipment to choose from. Read about our refurbished servers here.