The Holidays are here, and as it is the season of giving, we're highlighting "12 days of Techbuyer Services" to provide the ultimate festive gift ideas for your IT Director.
Maximize their technology budget, let them design their dream server solution, take away the stress of responsible and secure IT disposable, or, in short, treat your IT team to a hassle free and sustainable IT hardware solution!
---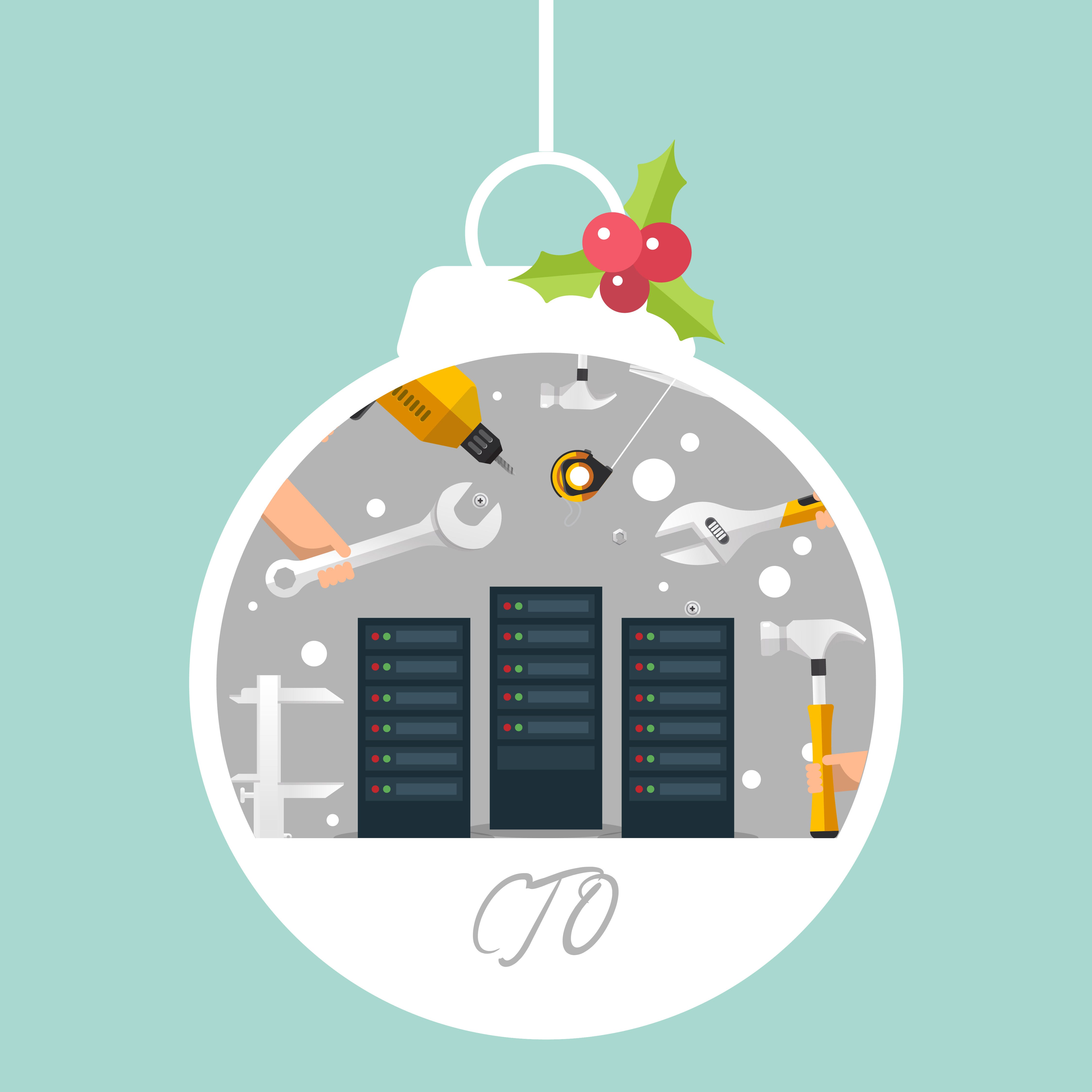 Configure To Order Service 
This service allows you to completely create a custom server that is fully designed for your IT needs. By selecting what you need for each individual component, you will end up with a server that will work perfectly for your business without worrying about energy wastage, performance limitations, or lack of features.
Head to our CTO tool now to experiment with the components we have on offer and create your IT Director's dream server solution!
---
IT Repairs
If your IT team is anything like us, they're passionate about technology and everything it can do. So when their favorite devices break or fail and a repair is available to get it back on track, it's really a no brainer!
Not only is repairing devices rather than replacing them great for your IT budget, but it also prevents repairable and valuable equipment from ending up in landfill. It also makes your IT team's day and saves them the hassle of reconfiguring and reinstalling brand-new technology. 
Find out more about our repair services and what we can do for you here.  
---
Techbuyer Three Year Warranty 
To ensure the complete peace of mind and satisfaction for your IT team, every part we sell online comes with our comprehensive Techbuyer Three Year Warranty as standard.
Our rigorous 25 point testing and pre-qualification process ensures all of our IT equipment is of the highest possible quality and condition, which is why we are trusted by thousands of household name customers worldwide. If in the unlikely event that you find an issue with one of our products, we have a specialist team in place to help you resolve any issues quickly and efficiently.
Learn more about our Warranty here.
---
Networking Switch Selector
Switches are the glue that hold your IT network together and are often essential to the efficient running of your business. So, choosing the best switch for your company is essential!
We have designed a tool to save your IT team time and effort in choosing the best networking switch for your business. Simply input the features you need from your switch, be it PoE or SFP, as well as some of the core characteristics; you can choose between unmanaged and managed, layer 3 and 4, number of ports and more!
It's never been easier or quicker to find the best device for you!
Find out more about this tool and give it a go yourself here.
---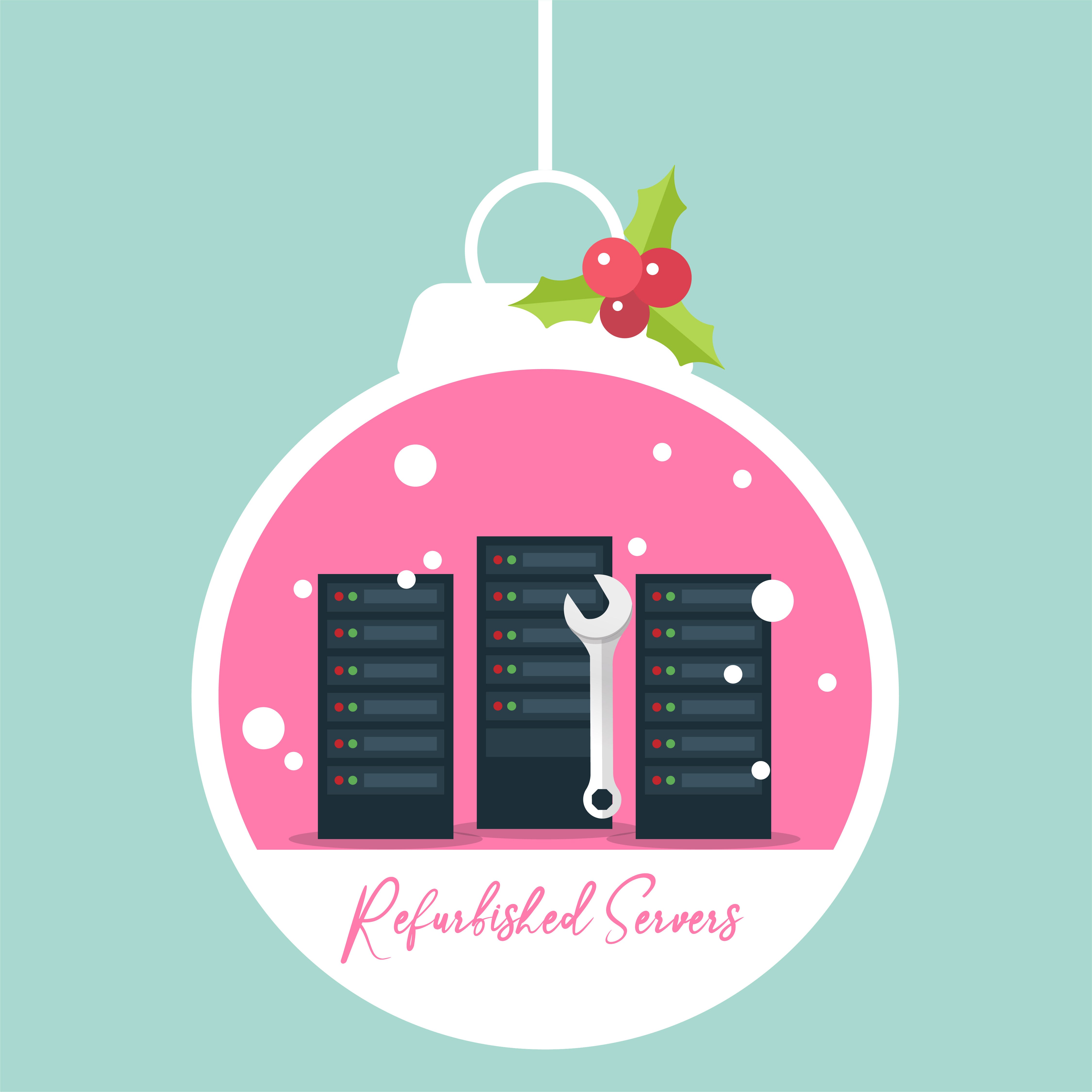 Refurbished Servers
Give your IT team more while spending less with quality refurbished servers. 2nd hand is no longer 2nd best and we have done the research to prove it!
Techbuyer's certified, refurbished servers maximize IT budgets while providing the exact same capabilities as new. By choosing refurbished you can stretch the boundaries of your IT budget and guarantee the same quality performance and reliability as new.
Browse our full range of Refurbished servers here to find your IT team's perfect solution.
---
Gaming 
Refurbished tech doesn't have to be all business all the time. 2nd hand gaming rigs or computer components are a great way to enjoy gaming for less. 
Techbuyer gaming helps you to boost the performance of your PC or laptop for your gaming experience through component level upgrades. Not set up with a gaming device yet? We can also build you a custom gaming rig!
Find out more about Techbuyer gaming services for some relaxing, out of work enjoyment!
---
 IT Rentals
Do you have a temporary need for increased capacity? Is your IT equipment struggling under demand but you're not ready to commit to expensive technology to meet it? 
Techbuyer IT rental services are a great way to get the tech you need without paying a hefty sum. Surprise your IT team with a piece of IT hardware configured to their exact requirements for as long as they need it!
With IT rentals, the contract length is down to you and your needs, we also offer low and fixed monthly payments and configuration is an option to make sure that you get exactly what you need. By the end of your contract, the option to purchase the equipment will be available to you.
Find out more about these rental services here.  
---
ITAD
Nobody knows more about the importance of ensuring the security of your business data than your IT team! A huge part of their day-to-day job is to keep your business and your data secure. It can be a real headache, especially as the stakes are so high.
When disposing of used or excess IT equipment you are vulnerable to data breaches. Failure to completely sanitize your data-bearing devices can result in a breach of private business or customer data, you may also face prosecution for not being compliant with data protection regulations. Take the pressure off and commission Techbuyer's award winning, R2v3 certified, secure and sustainable ITAD service.
Give your IT team peace of mind this Holiday season with ITAD!
---
Component Upgrades
You don't have to buy new to receive first level performance! 
Our component level tech upgrades increase performance, save money, and keep quality devices in use for longer. We can unlock the full potential of existing IT hardware and save you the expensive and stressful IT refreshes every 4 years!  
You don't have to break the bank to treat your IT team to an upgrade this Christmas.
Find out more about our component level upgrades here.
---
$12 Million Global Stock
We have over 225,000 parts in stock across three continents, to make sure that we have parts and devices that will work for all our customers.
Many IT teams are struggling with historically slow lead times for new IT equipment. With no end in sight for the present chip shortage crisis, why not look to refurbished IT?
At Techbuyer, our stock is immediately available and we have a wide range in stock of quality refurbished IT equipment.
Read more about the benefits of working with Techbuyer here.
---
Sell to Us
Don't miss out on maximizing your IT budget potential!
We offer the most competitive prices on IT equipment from over 150 different brands including HPE, Dell, Intel, IBM and Cisco. We buy phones, laptops, storage, memory, networking, servers and much more, so upgrading your tech might not be as expensive as you think.
Free up money for your 2022 IT budget, a fantastic way to put a smile on your IT team's face.
Find out more about our sell to us service or speak to a member of our team.
---
Sustainable IT Solutions 
Empower your IT team to not only maximize efficiency and minimize costs but also to operate in the most sustainable way with our complete range of sustainable IT services. It is not every day you have the opportunity to do both what's best for your business AND for the planet.
 Check out our full list of sustainable services and join the Techbuyer community.