Circular Economy in the Data Centre Industry
"The work Techbuyer does for awareness on all aspects of the circular economy is invaluable".
DR DEBORAH ANDEWS, LONDON SOUTH BANK UNI, CEDACI PROJECT LEAD
The world produces an estimated 50 million tonnes of e-waste every year. The data centre industry is guilty of a significant proportion of this.

This is where IT refurbishment specialists like Techbuyer come into the equation. Techbuyer buys, repairs, refurbishes and sells existing devices, which reduces the environmental impact of our technology. This makes the most of the resources we already have, and also enables impressive cost savings for businesses.

To drive sustainable growth in the data centre industry further, there are several barriers which need to be addressed, such as a lack of infrastructure to handle our waste, and a lack of communication between experts. To find quantifiable answers on long-asked questions in the sector, London South Bank University set up the Circular Economy in the Data Centre Industry (CEDaCI) project.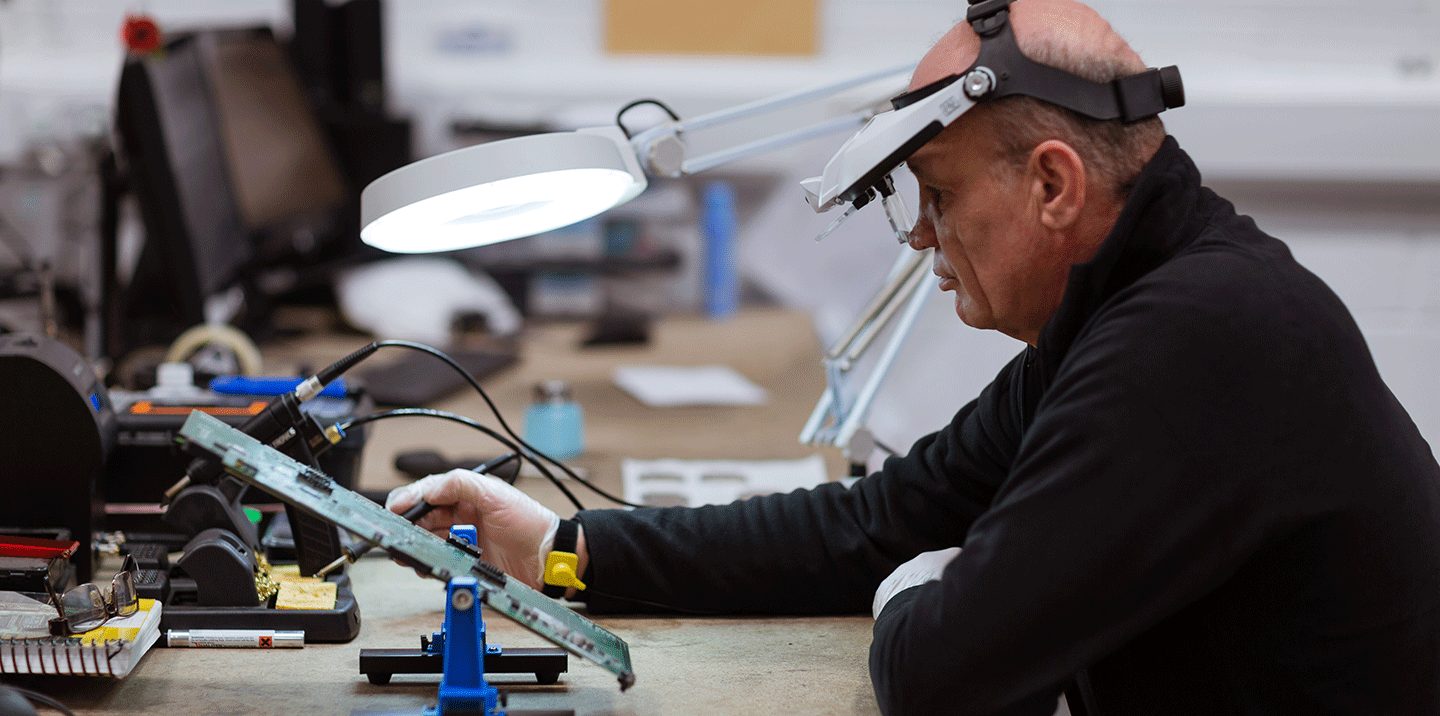 The unique three-year CEDaCI project brings together professionals across all areas of the data centre sector, including design, transport and recycling. Techbuyer has been contributing its knowledge of server refurbishment, repair and reconfiguration in order to further this discussion. Techbuyer also supplied data centre equipment for CEDaCI lab analysis in the UK, in order to produce reliable findings on the performance and material build up of servers.

"The challenge of developing a sectoral Circular Economy is enormous and can only be addressed by sharing knowledge about all aspects of the data centre industry," said Dr Deborah Andrews, CEDaCI Project Lead. "A current problem in the industry is that people work in silos. They have enormous expertise and experience, but it's not always shared!"
"It's great to be able to provide these quality  solutions for charities as well as businesses, to ensure these devices have a long and useful  second lease of life."

Alan Fisher, our ITAD Team Leader
Benefits of this Collaboration
For Techbuyer, joining the CEDaCI project has been a great opportunity to connect with industry experts across the UK, Germany, France and the Netherlands, who are all looking to find answers to the same questions.

"We jumped at the chance to take part!" says Astrid Wynne, Sustainability Manager at Techbuyer. "With great insight into the energy side and renewables, it's the perfect time to focus on reducing the manufacture of mined materials and to close the loop on the supply chain."

Investing in refurbishment and reuse is the most cost-effective and sustainable way to reduce e-waste in the data centre industry, generate long-term employment, and create quality IT solutions for today's businesses. Contributing to this London South Bank University project has been a great fit with our work towards Goal 4 – Quality Education – whereby we spread awareness about the benefits of refurbished technology.

Deborah and Astrid also attended a number of circular economy events and conferences, where more industry professionals worked together to find solutions and further the circular economy wherever possible.
The world produces an estimated 50 million tonnes of e-waste every year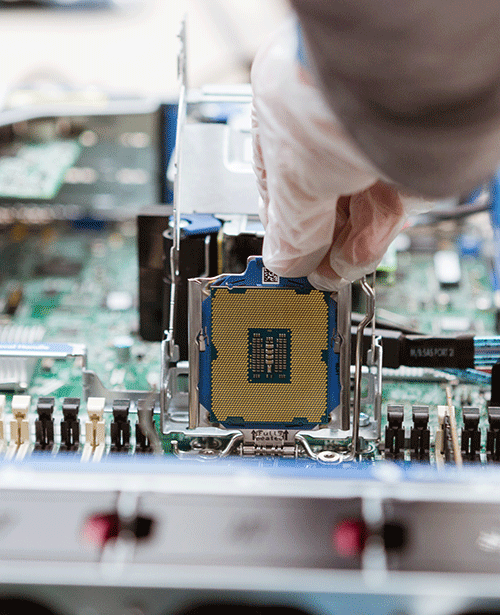 Investing in refurbishment and reuse is the most cost-effective and sustainable way to reduce e-waste in the data centre industry