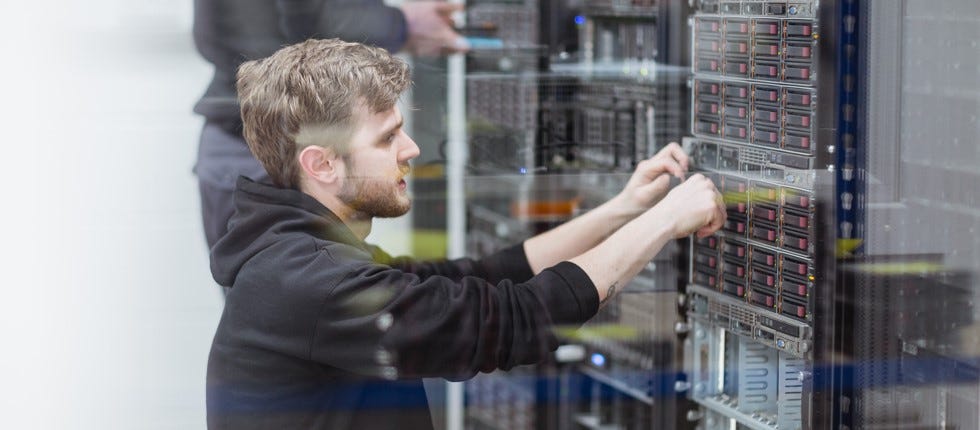 If there's one thing that sends an online retailer into a spin on Black Friday, it's to see their website struggling to cope with the sudden volume. Hours and hours of hard work increasing the size of the front door and telling people about the offers inside will go to waste if the shop can't cope with the amount of people trying to get in – before long the queues are out of the door and new arrivals are going elsewhere. This isn't an uncommon occurrence. In fact, 73% of small and medium sized businesses aren't prepared for a sudden, 200% increase in traffic, which can happen with an event such as Black Friday. Such outages aren't the sole preserve of small businesses – over the years, Black Friday traffic spikes have hit such retailing luminaries as John Lewis, Tesco, Argos and Currys, and each year it seems that at least one retailer hasn't prepared for the incoming increase in traffic. The question is, are you?
What to do
If your website is outsourced to a hosting provider you must make sure that you speak to them in advance. Not everyone will know Black Friday is approaching and they certainly won't know what sales or marketing activities you've planned, so make sure you tell them. Explaining to your hosting company precisely what you are aiming to achieve will give them the opportunity to put the infrastructure in place to cope. You may even be willing to pay a fee in order to temporarily expand your capacity. Apart from this there is not a huge amount you personally can do in order ensure that your site stays up during volume spikes, which is why we at Techbuyer believe an in-house setup is better for the majority of organisations. Owning your own dedicated data centre not only gives you the chance to talk in detail with your IT team about your plans and expectations in the lead up to an event, but also gives you the opportunity to make immediate changes if something goes wrong on the day. Research has shown that customers expect web pages to load inside two seconds, with the majority visiting a competitor's website if this doesn't happen. With such fine margins at stake it makes sense to have as much control as you possibly can over your network, especially at times of high volume. Hosting companies cater for multiple clients and so you can't guarantee you will be their priority if the network starts to struggle, whereas with an in-house setup you will have a dedicated IT team watching and ready to act.
Time for an upgrade?
Even if you do own your own data centre, you need to ensure that your hardware (servers, hard drives, memory etc.) is up to the required standard, not just for today but for tomorrow; in four years' time global internet traffic is predicted to hit 106,000GB per second, representing an almost 4x increase on today. That could be four times as many people trying to get through the same sized door, and as a forward-thinking organisation you need to ensure that your infrastructure can cope and ensure that customers, both existing and potential, aren't put off by a slow-loading or unreliable website. Whilst software fixes such as caching content and using front end accelerators can help to some extent, these are just sticking plasters, and if you find yourself having to use them routinely then you should seriously consider upgrading.
Speak to Techbuyer
That's where Techbuyer can help. We've been selling quality refurbished servers and other IT parts from leading manufacturers such as HP, IBM, Dell and more for over a decade, and at up to 80% cheaper than the RRP. Not only that, but we will also buy your old equipment from you, allowing you to upgrade and future-proof your system for a fraction of the usual cost and get rid of your old gear into the bargain. If you're not sure what system you need we can even configure and build one for you for free, with the same huge savings on the parts. What's more, same day delivery is also available within the UK and EU, with next day delivery available for the US and other major cities worldwide.
When two seconds can make the difference between a customer choosing you or a competitor, it pays to spend a few minutes talking to our experienced and skilled IT team to see what we can do in order to ensure that Friday 24th November 2017 is a red letter day rather than a bleak Friday you're your business.