Emulex LightPulse 2GB Single Port Fibre Channel PCI-X HBA
Emulex LightPulse 2GB Single Port Fibre Channel PCI-X HBA
LP10000-M2 Single Channel 2Gb/s Fibre Channel PCI-X HBA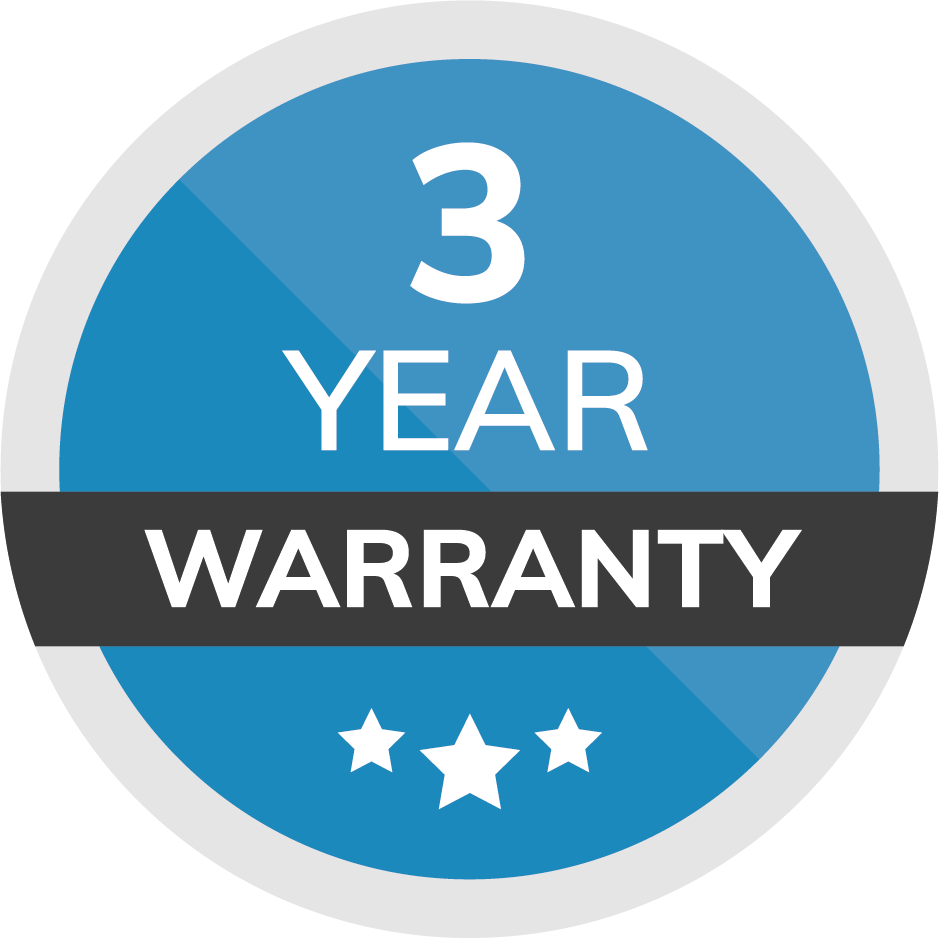 FREE UK delivery on all orders over £10
The Emulex® LightPulse® LP10000 delivers on Emulex's history of excellence in performance, reliability, and manageability. The LP10000 is a high performance, single-channel PCI-X Fibre Channel HBA that's ideally suited for large enterprise or mixed operating system Storage Area Network (SAN) environments. With renowned driver support for Windows, Linux, and Unix operating systems, the LightPulse LP10000 can be effectively applied within a broad range of storage networking solutions. Emulex is the most trusted name in storage networking connectivity. That's because each and every Emulex LightPulse HBA leverages five generations of advanced, field-proven technologies to deliver a distinctive set of benefits that the world's largest enterprises have come to rely on. From their unique firmware upgradeable architecture, to their common driver model, Emulex HBAs are simply "Generations Ahead" of competing solutions. SUPERIOR QUALITY AND RELIABILITY — Emulex HBAs deliver industryleading reliability levels by utilizing a field-proven, single-chip design that minimizes components. Emulex HBAs also use a combination of parity, CRC, ECC and other advanced error checking methods to verify the integrity of data blocks, which are passed from the host interface through the HBA. THE MOST EFFICIENT INSTALLATION AND MANAGEMENT — Emulex management tools automate installation and provide local and remote HBA configuration and management. Emulex's unique Service Level Interface (SLI) architecture allows complete independence of device drivers from HBA hardware and firmware. That means no reboots during most configuration changes and no need for OS specific firmware. A single driver model simplifies management across multiple generations of HBAs. In addition, Emulex HBAs have a firmware-based architecture that enables feature and performance upgrades without costly hardware changes, for long-term investment protection and seamless backward compatibility. MAXIMUM SAN PERFORMANCE – Emulex HBAs deliver maximum performance levels in real-world application environments, with superior full-duplex data throughput and I/Os per second. And Emulex's exclusive Dynamic Frame Multiplexing ensures consistently superior performance in mixed load environments such as disk and tape back-up applications. THE FASTEST DIAGNOSIS AND RECOVERY — Comprehensive diagnostic functions, coupled with detailed event logging and tracing, provide for fast, efficient SAN troubleshooting. THE BROADEST ENTERPRISE DEPLOYMENT — With the largest installed base of any Fibre Channel HBA supplier, Emulex is trusted by the world's largest, mission critical enterprises. Long-standing partnerships with leading storage vendors ensure unparalleled compatibility levels.
Weight (kg): 0.50
Brand: Emulex
Get Your IT Parts Delivered Quickly and Efficiently
| Service | Price |
| --- | --- |
| Free next-day* delivery on all online orders over £10 | FREE** |
| *Next-day UK mainland delivery on all online orders under £10 | £5.00 |
| *Next-day AM (UK) before 10:30am | £15.00 |
| *Next-day PM (UK) before 12:00pm | £12.00 |
| Saturday AM (uk) before 12:00pm | £25.00 |
*Next working day. 
** Please note 3.30pm cut off for free next day deliveries
Product Conditions
Refurbished
Tested and refurbished to Techbuyer standards
New Brown Box
New part in Techbuyer packaging
Factory Sealed
Factory Sealed in original manufacturer's retail packaging
New Open Box
New/as-new product in opened original manufacturer packaging
Used
Tested and refurbished to Techbuyer standards, signs of cosmetic wear
Grade A
Similar to New Open Box, but items are not boxed. Often items have seen very light use, no scuffs or scratches and with their original charger.
Grade B
May have cosmetic scratches on screen, casing or lid but does not affect use or functionality. Rubber feet may be missing. Holds good battery charge.
Grade C
May have cracks in plastics, particularly around the hinges. May have major scuffs or scratches on screen. May have one or two dead pixels. May have cosmetic damage. May have letters heavily worn on keyboard.
Have a query about any of our conditions?
Our five-star rated sales team have helped over 10,000 customers find the perfect solution for their business.
Give us a call on +44 (0) 1423 789 120 or drop us an email on uk-sales@techbuyer.com.
Have a question about this product?
Configure any server to your exact specification!
We are a sustainable IT solutions provider with the circular economy at our core. Read more.