HP 4GB (2x2GB) PC2-6400PR 1Rx4 Server Memory Kit
RDIMM 800MHz DDR2 ECC REG
HP 4GB (2x2GB) PC2-6400PR 1Rx4 Server Memory Kit
Performances 4GB (2x2GB) PC2-6400 800 MHz DDR2 Desktop DIMM
RDIMM 800MHz DDR2 ECC REG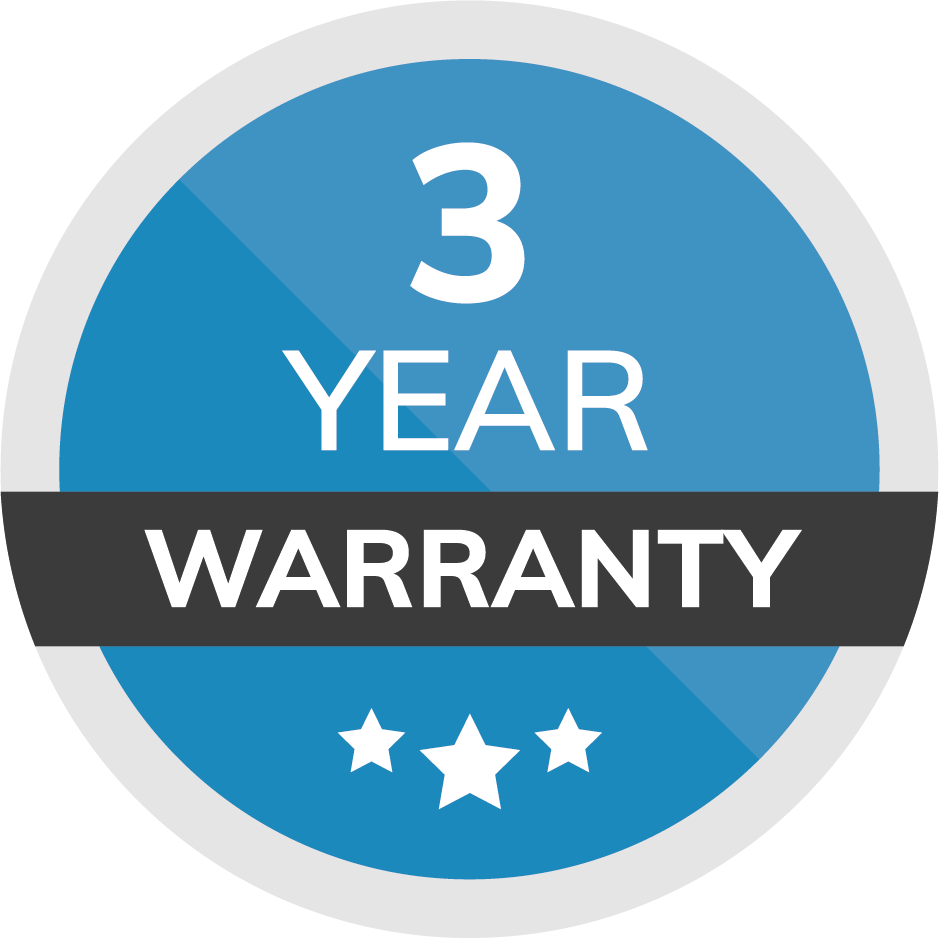 FREE UK delivery on all orders over £10
Boost Processing Power Boost your server's processing power with this HP 4GB, PC2 server memory kit. Utilise a speed of 800MHz and a bandwidth rate of 6400MB/s to execute tasks with ease and deliver a significant upgrade to your server's potential. HP has a developed its expertise for over 70 years and sits as a clear industry leader thanks to its forward thinking technology innovations which have provided trustworthy, superior solutions to customers all over the globe.
DDR2: Resourceful Memory DDR2 memory represents a resourceful, high- performing upgrade over DDR. The increase in prefetch length from 2 to 4 bits ensures that the speed at which informational transactions are enacted across the data bus are doubled. Operating voltage has seen a decrease from 2.5v-1.8v, providing enhanced operational savings and power usage efficiency.
Protect Your Data Protect your data with ECC (error- correcting code). ECC provides round the clock safeguarding against the most common types of internal data corruptions, instantly exposing and eradicating them as soon as they appear, before your data is corrupted, thereby ensuring system downtime is avoided and minimised. This HP server memory kit is registered (buffered), the register sits between the DRAM modules which gives stability to firstly, the individual modules and quindi the overall system.
Are you interested in finding out more information about this product's compatibility with your server? Please don't hesitate to get in touch, we'll be glad to help!
Weight (kg): 0.10
Brand: HP/ HPE
Capacity: 4GB
Memory Type: PC2-6400P
DDR: DDR2
Rank: 1Rx4
Compatibility: Servers & workstations
Memory Speed: 800 MHz
Get Your IT Parts Delivered Quickly and Efficiently
| Service | Price |
| --- | --- |
| Free next-day* delivery on all online orders over £10 | FREE** |
| *Next-day UK mainland delivery on all online orders under £10 | £5.00 |
| *Next-day AM (UK) before 10:30am | £15.00 |
| *Next-day PM (UK) before 12:00pm | £12.00 |
| Saturday AM (uk) before 12:00pm | £25.00 |
*Next working day. 
** Please note 3.30pm cut off for free next day deliveries
Product Conditions
Refurbished
Tested and refurbished to Techbuyer standards
New Brown Box
New part in Techbuyer packaging
Factory Sealed
Factory Sealed in original manufacturer's retail packaging
New Open Box
New/as-new product in opened original manufacturer packaging
Used
Tested and refurbished to Techbuyer standards, signs of cosmetic wear
Grade A
Similar to New Open Box, but items are not boxed. Often items have seen very light use, no scuffs or scratches and with their original charger.
Grade B
May have cosmetic scratches on screen, casing or lid but does not affect use or functionality. Rubber feet may be missing. Holds good battery charge.
Grade C
May have cracks in plastics, particularly around the hinges. May have major scuffs or scratches on screen. May have one or two dead pixels. May have cosmetic damage. May have letters heavily worn on keyboard.
Have a query about any of our conditions?
Our five-star rated sales team have helped over 10,000 customers find the perfect solution for their business.
Give us a call on +44 (0) 1423 789 120 or drop us an email on uk-sales@techbuyer.com.
Have a question about this product?
Configure any server to your exact specification!
We are a sustainable IT solutions provider with the circular economy at our core. Read more.